SBO, LLC

SOLUTIONS BY OQUINN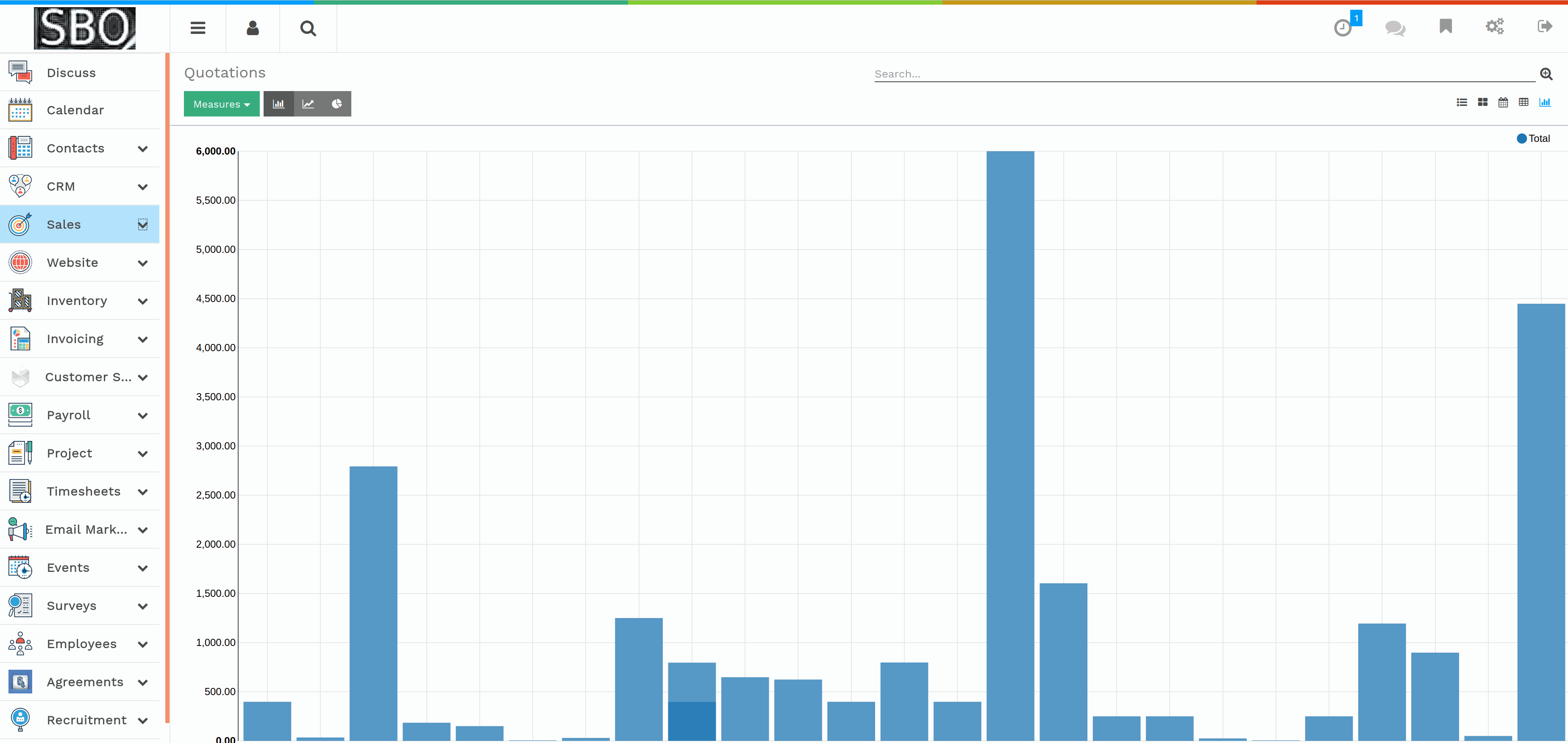 Custom Business Platforms
Companies today have multiple vendors and providers handling different aspects of their operations. You may have one company handling your CRM and marketing, another vendor to handle the website, sales and accounting, and even another associated cost from a vendor handling your inventory, etc. By leveraging open source products and further developing them to your needs, you cut costs while centralizing data for your business. This way, your data belongs to you, savings can be passed onto your customers, and integrating becomes much easier.
CRM and Sales Management

Stay Organized and Save Time
Staying organized with how new and recurring business comes to your door is key to growing your business.

Organize your pipeline. Keeping track of potential sales and staying on top of your marketing strategies is easier with a set of tools that makes it simple for your customers to buy from you. You can allow customers to pay or sign documents online, all in one place for your business.

Get proposals and quotes to your customers with less effort. You can easily to organize the products or services you sell, break down costs and provide access for customers in a clear and concise manner, using the online customer portal.

Marketing Made Easier

Control Your Content

Become visible to the customers looking for your products or services, with an editable website, and email marketing platform, and sharable content through social media, all within your platform.

Drive traffic with SEO. Each page of your site is easily optimized, and we are happy to guide you in setting up your site for success.

Curate campaigns for your customers. Creating, tracking, and delivering your message can be done from inside your platform, with an email marketing application designed to deliver.

Manage Materials

Inventory and Supply Tracking

Whether your business is a reseller, E-Commerce, brick and mortar, manufacturing, or serviced based, we can set you up for success with a tailored platform that does what you need.

Customize your workflow. Having an inventory management system helps to stay organized, allows for analyzing trends of most popular items sold, and easier reporting for accounting.

Prepared for the job. Whether your are a manufacturer or a construction professional, having a supply list or bill of materials is essential to getting the job done. We help you setup the tools you need to efficiently provide the top level of care possible for your customers.

Services & Solutions
Custom tailored to your business
Payment Portals
Billing and invoicing online, we offer systems for one-time and subscription based billing
NRE Software Development

We offer non-recurring engineering to extend existing open source solutions to match your specific business requirements

Secure Databases
All systems are hosted with TLS certifications, regularly updated and audited to harden and protect against vulnerabilities

Infrastructure that Scales
Website Hosting with CRM & ERP

Manage major business activity from any device, and integrate existing services with ease
Cloud Storage

Maintain the highest security standards for critical business activity, our

Enterprise Email
Integrate and communicate with your customers in a secure and robust fashion, suitable for large corporations requiring LDAP


Our Mission

Here at SBO, the mission is to provide a robust "All-Inclusive" integrated IT solution suite of products, specifically designed and engineered to encompass all of your business necessities. Understanding your business assists in assimilating an effective strategy that will bring in focus the cost of doing business, your "Bottom Line" & deliver a customer-concentric experience for your business for years too come. [Michael O.]
( skriptdid2rite.co )

What can you do differently?

---
By consolidating your online operations with open source solutions, you enable your business to operate with minimal dependence on third-party vendors. Extensive software systems exist today that handle nearly all the functionality that companies so often incur unnecessary operating costs by building their business with a dependence on external systems such as CRMs, Sales management, Accounting, Inventory management, HR, Email, collaboration, and many more. The more functionality your company is able to bring in-house, the more resilient and scalable your business will become. Allow yourself a better strategy to orchestrate, secure, and integrate your internal applications.



Reliable Systems

Connected - For instance your email and website can be integrated to use the same login which makes employee management more efficient.

Contained - Business data is housed in a single platform which reduces costs and reliance on vendors.